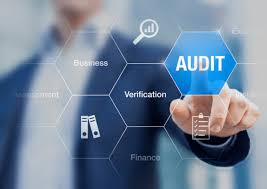 The Audit Committee is the final standing committee in the governance structure with responsibility for financial oversight of a nonprofit organization. This committee's role is fairly simple — for organizations large enough to require audited financial statements, this committee supervises and reviews the auditors in the preparation of those annual financial reports.
The following is a sample description of the duties of the Audit Committee:
Audit Committee
The Audit Committee shall: (a) recommend the selection of outside auditors to the Executive Committee; (b) annually review the terms of engagement of outside auditors; (c) review and evaluate the Corporation's accounting and financial controls with the President, the Chief Financial Officer, and outside auditors; (d) obtain an annual report from the outside auditors regarding the adequacy of such controls; (e) review the results of the annual audit with the President, Chief Financial Officer, and outside auditors; and (f) report annually to the Board on the results of the audit.
Why is a separate audit committee important? Aside from supervising the independent, outside audit itself, the audit committee is also generally responsible for establishing, reviewing and overseeing the organization's accounting and financial policies, as a check and balance to the Finance Committee, which is the group that monitors financial performance to budget (oversimplified, but you get the idea). According to a report of the National Association of Corporate Directors Blue Ribbon Commission on Audit Committees, "The independent audit committee fulfills a vital role in … governance. The audit committee can be a critical component ensuring quality reporting and controls, as well as the proper identification and management of risk… Its critical role as guardian of … integrity puts the audit committee at the core of the challenge of governance."
For an organization not requiring a formal audit, the Audit Committee role can be assumed by the Finance Committee. However, note the importance of the independent review of policies, even if those fiscal policies may have a negative effect on performance to budget. Directors serving on a combined Finance and Audit Committee must be constantly vigilant regarding these potentially competing interests.
The accounting firm BDO Institute for Nonprofit Excellence published this very helpful article on the function and necessity of the Audit Committee, which you can find by clicking here.