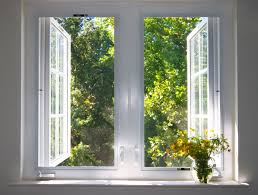 As we approach the holiday season, many of us are feeling disconnected from the people, activities, or things that ground us and make us feel part of a greater whole. So, on this day before Thanksgiving, in the year 2020, I wanted to tell you about Window Swap. Window Swap is an amazing website that allows you, with a simple click, to look out the windows of fellow users all over the world. Right now I'm gazing out Derek's window, through some basil and rosemary plants, onto an unusually quiet street in New York City, with the background noise of life providing comforting white noise. I've been to Prague, to the UAE, to Geneva, and to Kentucky this week. I love having my windows open at home, now office, so Window Swap is a perfect backdrop to my day.
Click here to find a new window to the world. There's no registration or information sharing required.
May you find gratitude, find the little things that sustain your soul, find safety, and find joy.