According to Dun & Bradstreet statistics, poor planning is the number one cause for the failure of a small business.  A business plan is both your company's resume as well as its growth strategy.  Your business plan, especially for a start-up or early stage company, should outline the plans, strategies and goals for your business.
When writing your business plan, remember that you cannot foresee everything that will happen to your company, so be prepared to revise it as conditions change.  In addition, be realistic with your assumptions, take into consideration the difficulties in growing your business, take your competitors into consideration, and discuss the risks to your business.
Your business plan should be concise and easy to read and comprehend.  It should express the market opportunities for your business, and the strength and depth of your management team.
Keep in mind that your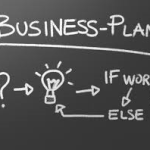 business plan serves three key functions, namely a planning tool for the growth of your business, a document to convey information to prospective investors, and a base to measure and monitor your company's performance over time.