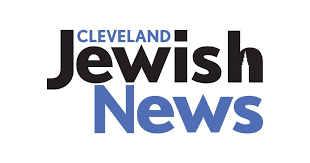 By Becky Raspe, braspe@cjn.org, posted January 28, 2022
Attorney Stacy L. Bauer has a lot of experience working in corporate settings.
Receiving her Bachelor of Arts in English degree from Miami University in Oxford, Ohio, and a law degree from The George Washington University National Law Center in Washington, D.C., Bauer went on to serve as vice president of KeyCorp, where she was responsible for its investment management and commercial lending activities, and later served as vice president and general counsel of VESTAX Securities Corp., an ING company, providing legal and regulatory consultation to its broker/dealer subsidiaries.
As a single mother, Bauer said that she wanted to spend more time with her daughter and have more flexibility in her career. So, in 2009, she established her firm BauerGriffith, LCC with her partner, Nancy Hancock Griffith. The firm specializes in business law, providing counsel to its nonprofit and small business clients. Bauer serves as an outsourced corporate counsel.
"It was very difficult in the sense that you're giving up a very lucrative career that has identifiable benefits and an income stream," she said. "Everything became unidentifiable. But the upside is that I was able to be there for everything my daughter needed and wanted, and I wouldn't change it for the world."
CJN: Why did you become a lawyer?
Bauer: I knew I was going to be an attorney since I was about four years old. My grandfather asked me what I was going to be when I grew up and I automatically said a lawyer. He asked me why, and I told him it was because I was smart and had a big mouth. At that age, I didn't think you needed anything else after seeing lawyers on TV and in movies. That's not the case – but I stuck with it from there.
CJN: What career milestone are you most proud of?
Bauer: I was sworn into the bar of the Supreme Court of the United States about five years ago. I brought my daughter with me. She was so proud and excited. Her reaction to that event, an event that honestly means very little in my career as I likely will never practice in front of the Supreme Court, meant the world to me. She was so humbled and proud. As a parent, there are no words that could ever be sweeter and more humbling than how proud your daughter is of you. She was then and continues to be.
CJN: What is the most gratifying thing about your job?
Bauer: Being able to help people. I am one of the lucky attorneys who can say my clients are usually happy. We're helping them to establish themselves, and grow to do wonderful things. It is very gratifying to be able to help them and know that they trust me enough to approach me with their problems. And though I might not personally be able to solve them all, they know I can find the person who can – attorney or otherwise.
CJN: What excites you most about the future?
Bauer: I am inspired by LGBTQ issues. We're allies at our firm and have been involved in the LGBTQ community as advocates for issues involving them. I've been really appreciative of seeing some of those issues moving forward and into 21st century thinking. It isn't what I practice every day, but it is something I enjoy doing.