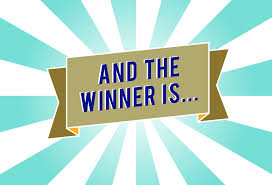 Competitions, contests, drawing, raffles, auctions — all are frequently used tools in a nonprofit organization's fundraising arsenal. What we may forget, though, is that both the IRS and state governments have laws and regulations applicable to these types of activities, which must be considered before launch. In addition, like campaigns or other fundraising initiatives, there are practical considerations to be addressed to ensure your efforts achieve the desired results.
The benefits of competitions, contests, drawings, raffles and the like include:
ability to reach new markets, raise visibility, create excitement
tapping into a revenue source other than philanthropy
for competitions, the opportunity to seek new ideas or creative input to address issues related to the organization's mission
Challenges to watch out for include:
need for comprehensive, explicit rules, which you cannot change midstream
ability to publicize to the right audience to ensure your pool of entries will achieve your desired goal
no ability to cancel
requirement that all prizes be awarded, regardless of ultimate quantity or quality of entries
requirement of a public benefit (i.e., fundraising for your charitable mission or the development of a response to an issue of broad consequence)
conflicts of interest between competition applicants and judges
limitations on employee and related party participation
Rules relating to contests and competitions, where winners are selected based on merit or skills based criteria, and raffles or drawings, where winners are selected based on chance, will be subject to different rules and regulations by state and local governments. Those rules and regulations can include required disclosures, as well as registration and reporting requirements.
If your organization wants to consider a contest, competition, drawing or other event of this type, be sure to allow three to four months for planning. Also be sure to include a marketing and communication strategy, as well as clear goals and objectives for your event.
McKinsey and Company authored an excellent article on competitions and philanthropic prizes, which we commend to your reading. You can find it by clicking here.
For a good analysis of the considerations behind charitable auctions, check out this article from Blue Avocado, a magazine of the Nonprofits Insurance Alliance.