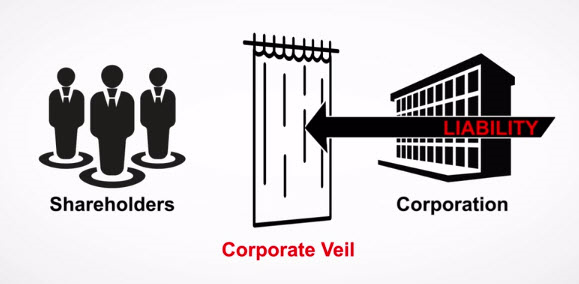 One of the most attractive features of a corporate structure is limiting the personal liabity of the company's shareholders (or members in a limited liability company). But simply incorporating your business is not enough; it does not automatically protect you from your company's creditors.
Generally a corporation's creditors can't sue its shareholders for their personal assets (limitied liability). However, in certain instances courts will allow the creditors to pierce the corporate veil and do exactly that. For example, courts sometimes allow piercing the corporate veil in instances of fraud or similar wrongdoing, not allowing the shareholder to hide behind a false or flimsy corporate veil.
It is important to adhere to corporate formalities, and treat the corporation as a separate entity. (You and the corporation are NOT one and the same.) Properly document transactions between the corporation and its shareholders, officers and directors, and make sure the transactions are fair and reasonable and in accordance with applicable corporate law.
Though piercing the corporate veil is not terribly common, it is important to protect yourself against even the possibility of losing your limited liability.