In addition to a sig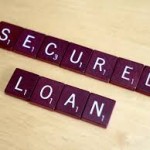 ned security agreement, a security interest is not enforceable unless the secured party has given value, such as if the secured party provides the debtor with a loan, or sells or otherwise delivers goods to the debtor.
A security agreement may provide for past, current or future loans that a creditor may make to a debtor.  With the debtor's consent, an existing creditor might obtain collateral for a past loan, and the earlier loan provides the necessary value. A security interest may also secure a loan made at the same time the security interest is taken. In addition, the security agreement may specify that the collateral will secure a loan that will be made in the future. If the creditor makes a binding commitment to make a future loan, that binding commitment provides the necessary value. However, if the creditor merely retains the option to make a future loan, value is not given and the security interest does not attach until the future loan is made.