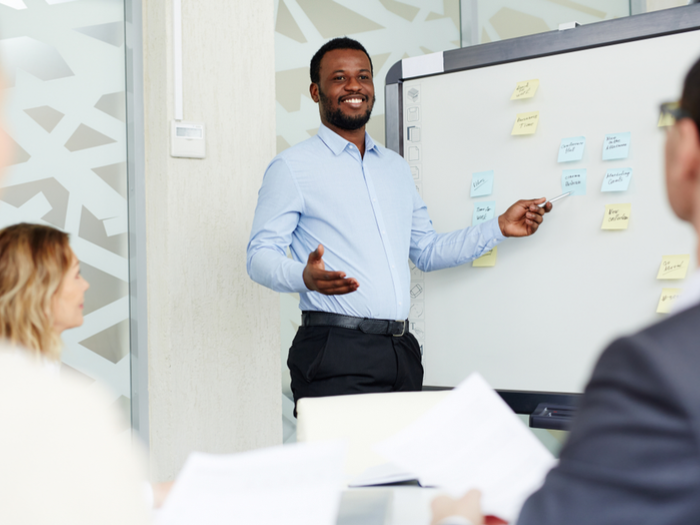 Part 1 – The Manager
In the past, managers were called bosses and did their jobs by telling people what to do, watching over them to ensure they did it, and reprimanding those who did not. While some managers still behave this way, the role has evolved. Most managers today are more collaborative, emphasizing teams and team building. They tend to guide, train, support, motivate and coach employees rather than tell them what to do. They use cooperation rather than order giving and discipline. They give their employees enough independence to make their own informed decisions about how best to get the job done.
Managers must practice the art of getting things done through organizational resources, including workers, financial resources and equipment. They communicate strategy, help employees prioritize projects, facilitate cooperation and ensure that processes and systems align with company goals. Managers have evolved from years past. They are skilled communicators, team players, planners, organizers, motivators and leaders.
Management is the process used to accomplish organizational goals through planning, organizing, leading and controlling people and other organizational resources. These four functions are the heart of management.
Planning includes anticipating trends and determining the best strategies and tactics to achieve organizational goals and objectives. Planning is a key management function because accomplishing the other functions depends heavily on having a good plan. Organizing is a management function that includes designing the structure of the organization and creating conditions and systems in which everyone and everything work together to achieve the organization's goals and objectives. Organizations must remain flexible and adaptable to meet changing customer needs, and it is the manager's job to follow these trends and shift accordingly. Leading means creating a vision for the organization and communicating, guiding, training, coaching and motivating others to achieve goals and objectives in a timely manner. The trend is to empower employees by giving them freedom to become self-directed and self-motivated. Controlling is a management function that establishes clear standards to determine whether an organization is progressing toward its goals and objectives, rewarding people for a job well done and taking corrective action as appropriate.