COVID-19 has caused us to take a deeper look at many of our business practices, including the physical workplace, business plans, and emergency contingency plans. Business contracts are another area that need review.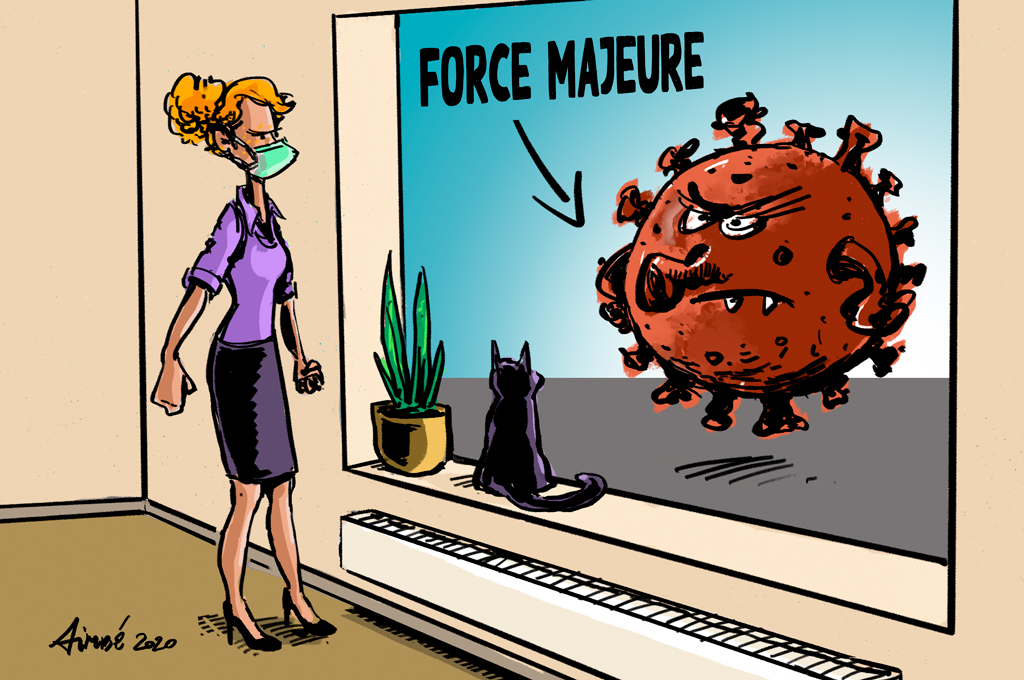 Business agreements routinely include boiler plate language, such as a force majeure clause. This language protects the parties in the event of an unlikely circumstance that would significantly impair either or both parties' ability to perform, such as fire, war, flooding, earthquake and the like. While these clauses have rarely been relevant, the pandemic requires us to take another look.
One of the benefits of force majeure clauses is that they protect a party that is unable to perform from claims of breach of contract and related damages resulting from non-performance. The events listed in force majeure clauses differ from a breach of contract scenario because the party did not choose to not perform, rather circumstances beyond its control caused its inability and thus failure to perform.
If your business cannot perform under a contract due to COVID-19, either because of the virus itself or the government's response to it (shelter in place orders, quarantine or other governmental restraints), look at your existing contracts to determine whether each has a force majeure clause and, if so, whether it is broad enough to include the current pandemic, and how the parties agreed to proceed in the event the clause is triggered. If there is no force majeure clause, or if it is not broad enough to cover COVID-19, there are other legal defenses that can help you, such as frustration of purpose and impracticability.
And while force majeure clauses and other defenses may be available, the best first strategy is to communicate with the other party to the agreement. Using common sense, issues related to non-performance or inability to perfom can hopefully be resolved without resorting to legal action.
Until now, virus, pandemic, quarantine and the like have not typically been listed in force majeure clauses. Many businesses are taking the time now to update their contracts to include such circumstances as a hedge against future unknowns.